Can a Chiropractor Help with Knee Pain?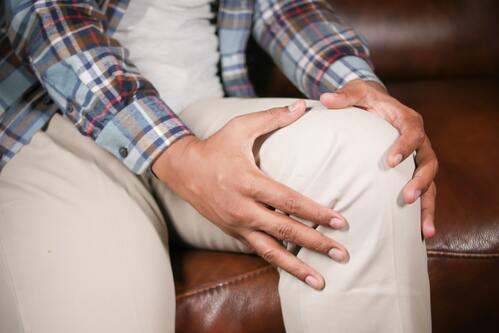 Are you suffering from knee pain?
Have you ever thought about seeing a chiropractor for help?
When people hear the word "chiropractor," they usually think of the neck and back. However, chiropractors can help alleviate pain in other areas of the body, including the knees.
A chiropractor can help alleviate knee pain by addressing both the spine and the joint itself. They can also help reduce pain by increasing your range of motion and reducing inflammation.
Increased Movement
According to powerrebound.com, a chiropractor can use "manipulations or adjustments to help your knees function better and make them easier to use… that way, you can increase your range of motion without invasive treatment."
By adjusting your knees to increase your range of motion, walking will gradually become less painful. Visiting a chiropractor means this can be done without surgery. Additionally, Dr. Thatcher uses the Activator Method, which is even less invasive than traditional chiropractic methods. The Activator instrument uses gentle thrusts to make adjustments without the discomfort or anxiety of manual manipulation.
Reduce Inflammation
Inflammation is a common source of knee pain. It is often associated with arthritis but can be caused by many other conditions. Just like with other parts of the body, reducing inflammation in the knees can reduce pain. A chiropractor can reduce inflammation by making minor adjustments to the joint, or by laser therapy. Dr. Thatcher offers both methods.
Laser Therapy
Laser therapy is an effective method for reducing inflammation, especially when paired with chiropractic care. Laser therapy accelerates healing by stimulating your cells' ATP (energy) and reduces inflammation by suppressing the Cox-2 pathway, which is the chemical reaction the body uses to create inflammation. The procedure is painless, and each session only takes about 10 minutes. Laser therapy is an excellent alternative to surgery for many conditions because it is less expensive, painless, and doesn't have a lengthy recovery period.
In a video testimonial, one patient said that she noticed diminished knee pain after only five sessions of laser therapy. View Karen's video testimonial here.
Search "Chiros Ann Arbor" for Help with Knee Pain
Are you ready to try a natural, drug-free approach to easing knee pain?
Dr. Thatcher can create a plan of chiropractic care and laser therapy to fit your needs. Search "chiros Ann Arbor" to get started, or go ahead and book an appointment.