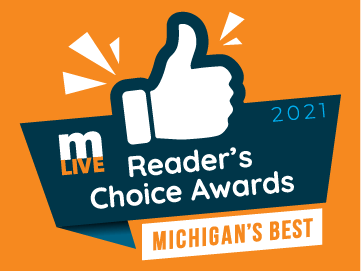 ANN ARBOR CHIROPRACTOR WHO INVESTS IN YOUR HEALTH
If you've lost hope in finding a solution, the team at Thatcher Chiropractic & Laser is here for you.
Ann Arbor Chiropractor Dr. Bill Thatcher and his staff are passionate about helping people get out of pain. With our gentle, safe and effective care, you'll find the relief you've been looking for. We'll help you regain your health and life through the use of science-based chiropractic techniques and state-of-the-art laser therapy.
SCHEDULE TODAY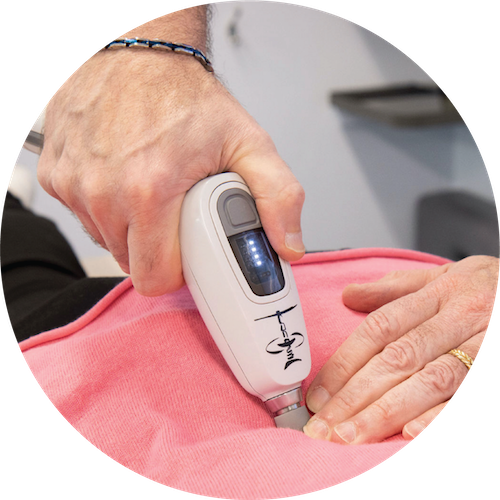 ONLY GENTLE AND SAFE INSTRUMENT ADJUSTING
At our office, you'll have access to the highly researched Erchonia Class II laser and the Activator Methods® chiropractic technique. The local medical community often refers to Dr. Bill due to the results he gets his patients with these options.
Our patients love that our adjustments don't involve twisting or cracking of the spine. Instead, we use a gentle instrument to make the needed changes. Dr. Bill has been utilizing this technique since he was at Logan University. He has taught Activator Methods to other practitioners for more than 20 years.
With our laser, you can experience incredible benefits like reduced inflammation and pain and accelerated healing. When combined with chiropractic, it is particularly powerful!
THATCHER CHIROPRACTIC & LASER RESTORES YOUR HOPE
Dr. Bill Thatcher and his team give you the compassionate care you deserve. With our gentle technique and healing laser therapy, you can finally get the results you've been seeking! ABOUT US
Dr. Bill Thatcher attended Logan University and graduated in 1983. When he decided to open Thatcher Chiropractic & Laser, he returned to his home community to serve Ann Arbor with natural health care.
Since 1985, our chiropractic office has been in the same location. You'll find us conveniently located on the west side of town in the heart of the business corridor. There's parking right outside our door. With a focus on efficiency and effectiveness, you can get in and out quickly so that you can continue on with your day.
★ LEARN MORE
OUR VALUES
You might be wondering why you should choose us for your health care. There are plenty of chiropractors in Ann Arbor. We aren't like anywhere else you've ever experienced. The many advantages of choosing Thatcher Chiropractic & Laser include:
We believe in fast, friendly and affordable care
We believe in walk-ins
We believe in minimal paperwork
We believe your time is valuable
We believe in listening to you
We believe we are here to serve you
We believe in leveraging technology to help you heal
WHAT SETS US APART
From the moment you contact us, you'll be treated like a beloved member of our family. We are experts in addressing all types of musculoskeletal pain. With more than 35 years of clinical experience, we know how to get to the bottom of your problems. We'll listen to you with the care and compassion you deserve.
Our entire team is highly trained and dedicated to providing you with high-quality solutions.
SEE OUR REVIEWS