Activator® at Thatcher Chiropractic & Laser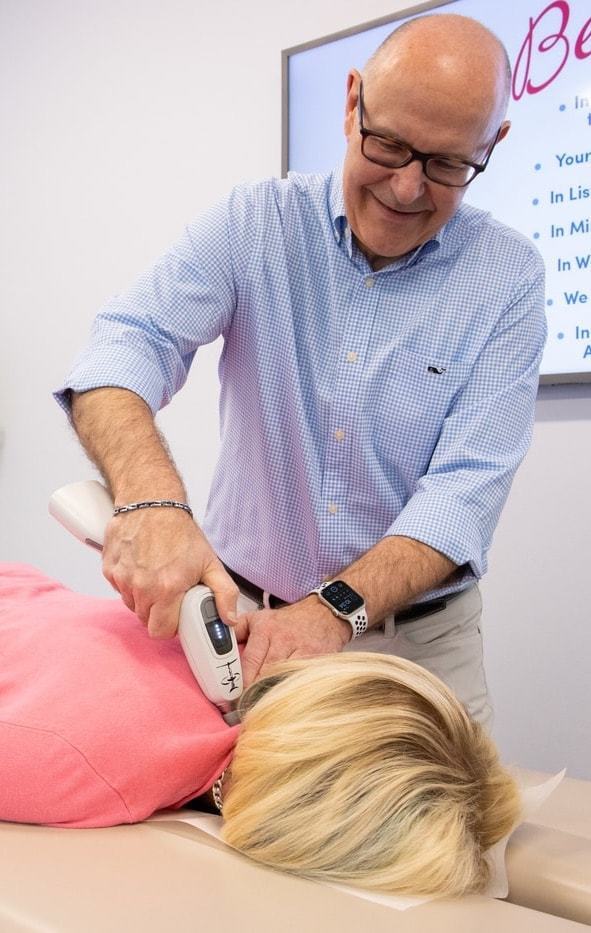 At Thatcher Chiropractic & Laser, we believe in taking a gentle, safe and evidence-based approach to your care. Dr. Bill Thatcher has been using Activator Methods® since he was in chiropractic college. There, he befriended the founder of this technique, taught it to other students and soon became considered an expert in the field.
Our Storied History
Dr. Bill's grandfather offered a scholarship that would allow a student to attend Logan University. The student awarded this scholarship was Dr. Arlan W. Fuhr, who later developed Activator Methods. Dr. Bill's father, Dr. Robert Thatcher, also attended this institution. When it was time for Dr. Bill to decide which chiropractic college to attend, the choice was clear. He, too, chose Logan University.
During his time there, he founded the Activator Club and developed a relationship with Dr. Fuhr. To this day, they are friends and colleagues.
Why Activator?
Of all the chiropractic techniques available, you may wonder why we have chosen to focus on Activator Methods. Instead of using manual manipulation, we use the noninvasive Activator instrument. This handheld instrument uses a gentle thrust at a high velocity to make the changes your body requires to function optimally. Our goal is to improve your spinal alignment and restore motion to the joints.
Let Your Worries Melt Away
Many people feel apprehensive about being adjusted by a chiropractor. They worry it involves being "cracked" or twisted up like a pretzel. You may have heard stories from other people or not know what to expect. You'll soon be breathing a sigh of relief when you experience our soft touch. The Activator is highly researched, gentle and doesn't compromise your safety.
Learn More Today
If you'd like to find out more about what we do, contact our friendly team today. We'll set you up with your first appointment using the Activator Ann Arbor. You can get in on the same day and existing patients can stop by for a convenient walk-in visit!
CONTACT US »
Activator Ann Arbor MI | (734) 663-2300