Meet Dr. Bill Thatcher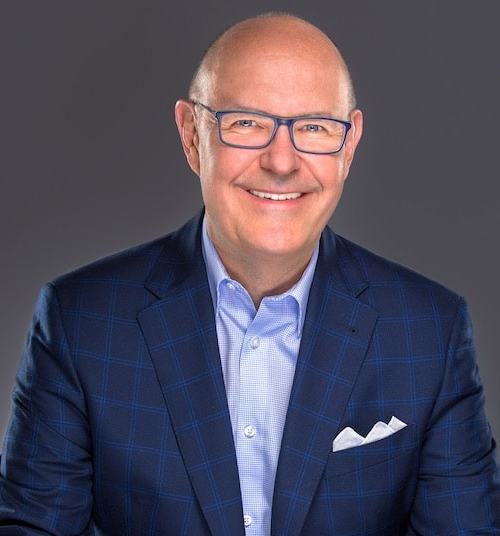 Getting people out of pain is what Dr. Bill does best! He's an expert in instrument spinal adjusting and, through his chiropractic and healing laser treatments, has helped thousands of people find the relief they need to live the life they want.
Dr. Bill comes from a family of chiropractors. His father, a number of uncles, and cousins are all doctors of chiropractic. Though in his late teens Dr. Bill's true heart for service was torn between becoming a pastor or a chiropractor, he felt powerfully directed that he could make his greatest impact in the chiropractic field.
Dr. Bill graduated with academic and clinical honors from Logan College of Chiropractic in 1983 before moving to Wilmar, MN to work with Dr. Arlan Fuhr, founder of the Activator Method Chiropractic Technique.
Beginning while he was in Minnesota and continuing for the next 20 years, Dr. Bill traveled and lectured with Dr. Fuhr, teaching other chiropractors around the country the proper use of the Activator Method.
In 1985, Dr. Bill moved to Ann Arbor, where he now lives with his wife Judy, to open his own heart-centered practice. He's been serving patients in the same location on West Stadium Boulevard for more than 35 years.
Commitment to Care
With a commitment to find new and better ways to relieve pain, Dr. Bill has continued to integrate technology to support healing and speed recovery times. As a result, in 2017, lasers were introduced to the practice as an adjunct to chiropractic treatment.
If you're looking for heart-centered, practical pain relief, Dr. Bill has you covered.
"My passion is to help people in pain find relief as fast as possible. That's why we've built Thatcher Chiropractic and Laser." - Dr. Bill Thatcher
If you've been trying to find a chiropractor in Ann Arbor, contact us today to schedule your appointment!
Dr. Bill Thatcher | (734) 663-2300