How Raking Leaves Can Lead to Back Pain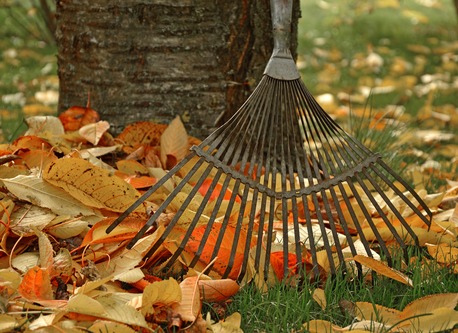 Do you dread yard work?
Does raking leaves in the fall leave your back sore?
If you simply have to rake, wouldn't you like to avoid pain or injuries?
Fall is in full swing in Ann Arbor, and that means raking season is here again. The repetitive motion and bending over while raking leaves can cause pain for many people. Some end up with serious back issues. Using poor form, not resting, and overusing one side of your body are common raking mistakes.
Following these four tips can help you reduce or avoid back pain when raking:
Warm up ‒ Giving your body proper time to prime your muscles before exercise is incredibly important. As the weather gets colder, you need more time to properly warm up your muscles, so consider going for a walk or jog and stretching before raking (avoid stretching before warming up, as stretching cold muscles could lead to injury).
Be aware of your posture ‒ Good form when raking will help stave off back pain. Be sure to bend your knees slightly and reach with your arms, not with your back. Avoid twisting your back and any other awkward body positions that could strain your spine.
Switch hands ‒ Repetitive motion is a key cause of injury. Spend equal time raking on both sides can help alleviate this.
Pace yourself ‒ People often want to get all their raking done quickly to get it out of the way, but it's important to take breaks and rest during a long day of raking. If you have a big yard, taking it slow will be better for your back.
If you are still experiencing frequent back pain, it might be time to find a chiropractor in Ann Arbor.
Find a Chiropractor in Ann Arbor
At Thatcher Chiropractic & Laser, we specialize in simple, effective solutions to our patients' needs. With nearly 40 years of experience, Dr. Bill Thatcher knows how to provide pain relief.
Starting out involves a detailed examination and scan of your spine, including a chiropractic adjustment. Follow-up appointments are much quicker, and usually involve a simple adjustment.
Are you ready to make your appointment? Existing patient walk-ins are welcome and we usually have same-day appointments available. Contact us today!