Thatcher Chiropractic & Laser Reviews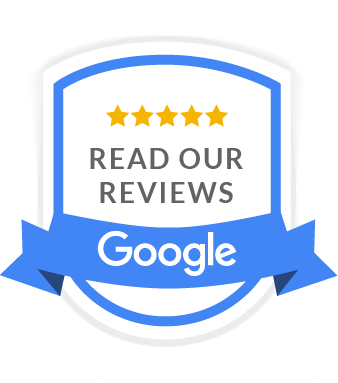 What Our Ann Arbor Patients Say
At Thatcher Chiropractic & Laser we love when patients share with us their feedback and comments after chiropractic care. We owe it to our patients to try and be the best rated chiropractor in Ann Arbor! Please read our patient testimonials below to see what other people have achieved through their tailored treatment plans with us. Share your stories too! Click here to send us your feedback so that we can help to spread the word about the benefits of natural Thatcher Chiropractic & Laser care. For more information, or to schedule an appointment contact us today.

25 Years and Counting!
Dr. Thatcher has treated me on and off for over 25 years. He's tremendous. Always improves my issues. I would recommend him without hesitation.
– Doreen C.
Painless, Impressive Experience
Dr. Bill was so nice and knowledgeable he listened to all my problems and even called later that evening to see how I was doing. He also gave me some information to explore on my own and I was thoroughly impressed. I would highly recommend. This was my first time to see a chiropractor so I was a little apprehensive. But there was no twisting and turning of my broken body. It was painless.
– Judyann M.
Less Pain After First Appointment
I am feeling less pain already, and I took the best nap right after my appointment! My body felt like it was making up for lost sleep time, and I had no trouble getting comfortable lying down! I am so grateful, and look forward to working with Dr. Thatcher and his team. Thank you!
– Stephanie
Terrific First Visit
Terrific first visit. Dr. Thatcher actively listened to what I had to say and recommended a clear, concise plan to achieve my goals. The support team in the office was very professional and prioritized excellent customer service.
– Jesse
Improvement Has Been Steady
I have been going to Dr. Thatcher's practice for about 2 months now and the improvement has been steady. I am very happy with the treatment I am getting.
– Miriam
Friendliest Staff
With the challenges of COVID, the entire staff made every effort to maintain the cleanliness of every item I came in contact with! I also appreciated the fact that everyone who entered the office had their temperature taken. The friendliest staff I've encountered in a long time.
– Deborah
Gentle Adjustments
I have been in chronic pain due to a car accident my entire adult life. Dr. Thatcher had me feeling better within a couple of visits and now I go to the gym regularly with no ill effects. His system for adjustments is very gentle and pinpointed to exactly where I need it.
– Chad
Top-Notch Chiropractor
I have been going to Dr. Thatcher for many, many years and whenever I leave his office, I feel like a new person. I would recommend anyone looking for a top-notch Chiropractor to try Dr. Thatcher. You will not be sorry.
– Stephanie
Friendly and Welcoming
The staff is always very welcoming and friendly. Dr. Thatcher also is very caring and takes a real interest in me as a person. I especially like his honesty where he will tell you if you need to come back OR only come back when you need to. Thanks!
– Tom
Highly Recommend
A very professional and skilled staff. Dr. Bill is very honest if he can or cannot help you. He fixed my sciatica nerve issues after a long airline flight. Good hours and prices. Highly recommended!!
– S. Spence
Fantastic Doctor and Staff
Dr. Thatcher and his staff are fantastic. They are always friendly and helpful. Dr Thatcher and his staff have helped me with a chronic shoulder and upper back pain. He is very master Jedi with the activator.
– Chris
Amazing!
Excellent chiropractor! No scary jolting twists of the neck, just a slight tapping and my neck feels better. Amazing! Highly recommend especially if you don't want or are afraid of chiropractors doing fast, jolting neck adjustments. Thanks Dr. Thatcher!
– Robin
Truly Cares
I appreciate that Dr. Thatcher called me and left a message the evening after my first visit to check on me, that is dedication and truly caring about your patients. Looking forward to my next visit.
– Kathy R.

Reviews for Thatcher Chiropractic & Laser | (734) 663-2300